Here's Why Patented All Natural Phyllotex® Hair Growth Vitamin Works So Well For So Many People
Phyllotex hair loss vitamins are scientifically proven to address the 4 main causes of hair loss: 1) circulation to the scalp, 2) nutrition hair
follicles need, 3) too much "hair assassin" protein, 4) environmental stress.
Slow, Stop or Reverse Your Hair Loss
Phyllotex naturally blocks the "hair assassin" protein that causes DHT related hair loss in men and women.
Grow Thicker, Longer, Stronger Hairs
1 capsule 2x a day improves blood flow & delivery of essential nutrients to follicles. Thick hairs get thicker, miniaturized hairs regain length & strength.
3x As Many Hairs & 300+% More Scalp Coverage
Less hair loss + thickening and lengthening of all your hairs leads to -on average- more than 300% more scalp coverage in 9 months. Read more here.
Healthier Hair, Healthier, Happier You
Zinc, Magnesium, Vitamins D & B6 + Brazilian super plants beautify your hair while they power your immune system too! Having a healthier body and hair just feels good – and it shows!
The Phyllotex® Discovery Story – Grow With Us!
Phyllotex's grandparent hair loss vitamins are a Brazilian herbal super-supplement packed with nature's most effective ingredients for reducing inflammation and boosting immune health: acai berry, coffee bean, olive and tulip tree, plus essential minerals Zinc, & Magnesium & Vitamins D and B5.
Our inventor, expert pharmacologist Dr. Yehoshua Maor, had just finished his postdoctoral work at Harvard and was steeped in the power of harnessing nature to address health issues.
And then … Surprise! The users of his supplement reported less hair shedding and more hair growth!
Soon, Dr. Maor teamed up with Phyllotex® cofounders and long-time entrepreneurs, Monica Hodges and Ziv Mendelsohn. Together they dedicated years to fine-tuning the ingredients and proving Phyllotex's results – first in the laboratory on hair follicle cells, and then with consumers.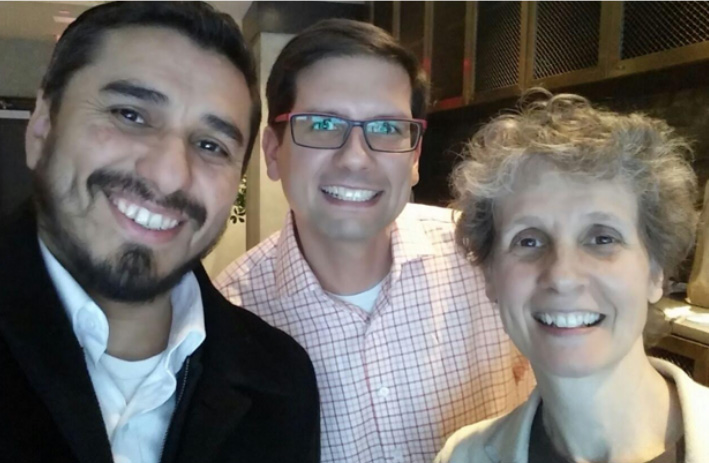 UNITED STATES
PATENT AND TRADEMARK OFFICE
In November, 2021 Phyllotex earned a U.S. Patent! Validation that Phyllotex is both a unique all natural hair growth formula and that its effectiveness is backed by science.
Dr. Maor, Ziv and Monica are thrilled to invite you to grow with us as we naturally improve our users' hair growth, rebuild confidence and beauty, and support happiness and health for humans everywhere!

3 Steps to Thicker, Stronger, Longer,
More Attractive & Beautiful Hair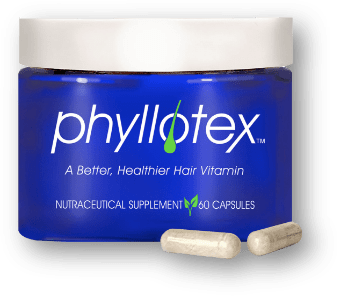 1
Order a Phyllotex 4-Pack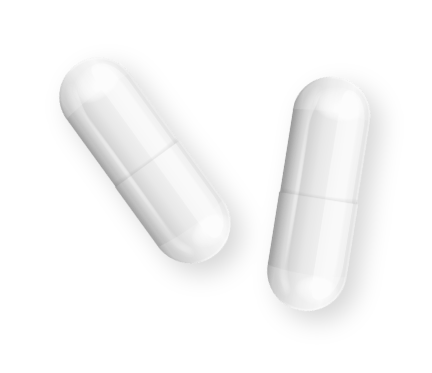 2
Take 1 capsule in the morning and one at night for 4 months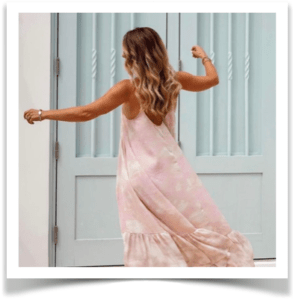 3
Let your hair down. Your hair count and width are growing!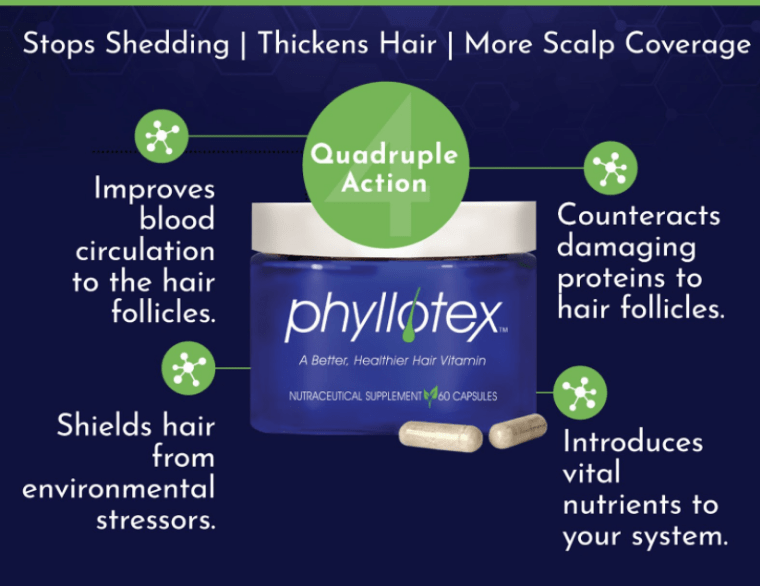 Real People with REAL Transformations!
Phyllotex Hair Loss Vitamins are
Doctor Recommended
"I personally use Phyllotex as well as recommend it to my patients because I find it that effective. It's easy to take, offers many benefits and most importantly makes a difference in my, and my patients', hair."
— Dr. Yael Halaas